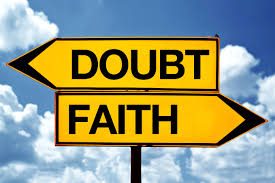 https://blogs.ancientfaith.com
Are you a doubting Thomas? Maybe you're a believer, but you doubt God could ever love someone like you. Maybe you've been ridiculed or bullied, struggling with your self-worth.
As a child, were you told you weren't good enough? Did you become a performance addict with a need to prove you were likable, lovable and valuable? Do you know you're not alone, today?
Pastor Chip Ingram says, "Many of us struggle with conceptualizing the enduring, sacrificial, infinite, and unconditional love of our heavenly Father. I think this is because we always try to put God's love into our own human terms—and our terms always fall far short.
"Our human relationships have conditioned us to measure love by 'ifs,' 'maybes,' and 'becauses,'" he adds. "'I'll love you if you do this.' Or, 'I love you because you did that.'"