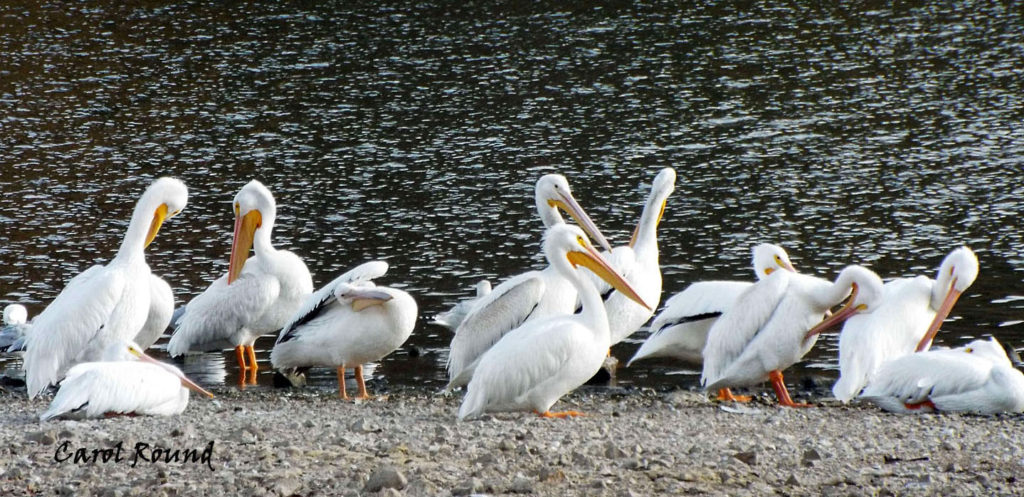 photo by Carol Round
Varying hues of red, gold and orange decorate my lawn. That's why autumn is my favorite season. Watching the leaves change colors and drift to the ground is a reminder to count my blessings. If I couldn't see, I would miss out on one of God's gifts. I'm thankful for my eyesight.
Walking across my lawn, I hear the crackle of the shriveled brown oak leaves. While they're not a thing of beauty, and the mess they create causes more work for me, they are a reminder of the blessings of hearing and an able body.
When I take a daily walk through my lakeside neighborhood, I continue to count my blessings. I love the scent of the neighbor's burning leaves. I am thankful for the sense of smell.
Inhaling all God has to offer us in nature and being thankful each day for the simple things we often take for granted has made me more aware of how much He loves His children. When I stop by the cove near my house, I am in awe of the variety of birds He created. How could anyone not believe in a Creator God when viewing the diversity of wildlife, trees and flowers?