"Hatred stirs up dissension, but love covers over all wrongs"—Proverbs 10:12 (NIV).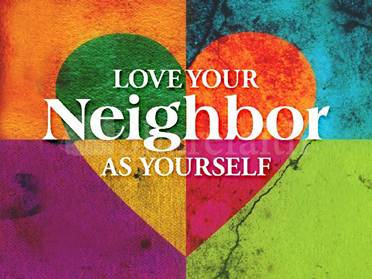 In a recent morning devotional, the writer shared about the loss of his 17-year-old grandson, the fatal victim of a robbery. Commenting on his grandson, the grandfather said, "We had recently attended his high school graduation, and he planned to enter college in the fall. He was a handsome, loving and talented young man. Now, suddenly, he was gone."
As the writer continued to share his story, my heart went out to him and his family. I can't imagine the pain they've experienced. The writer said, "The senseless murder of our grandson was not part of God's plan. 'What,' I wondered, 'led the killers to tear a hole in the glory of God's world?' The only answer that came to me was that evil had taken root in their lives because love was not there to crowd it out."
As I pondered this thought, I had to agree. If someone never experiences the love of a parent, a kind neighbor, a compassionate school teacher, a loving church family or even the kindness of a stranger, how do they understand the love of Christ? As the writer above said in his devotional, "Many people who commit crimes against their neighbors have not experienced God's love through their interactions with others. Much of the violence in life can be prevented if we Christians extend love to all people."
If God can love us, surely we can love those around us.
All people—even the ones whom we'd rather avoid? The ones that rub us the wrong way or slyly insult us…do we have to love them too? Yes, according to Jesus, even the ones who annoy us, step on our toes, invade our personal space or whose personal habits cause us to turn up our nose in disgust.