"Yet what we suffer now is nothing compared to the glory He will reveal to us later"— Romans 8:18 (NLT).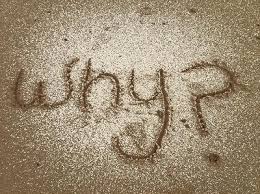 https://twclark66.wordpress.com
"Why does God allow bad things to happen?"
When one of my readers posed this question via email, I turned to scripture. I wanted to give an honest answer as best as I could. I didn't want to rely on my knowledge or give a flippant reply.
We seek answers when a child is taken away from his parents too soon because of a rare disease or a freak accident. We seek answers when a college student perishes in a car crash on her way home or when a loved one receives a Stage 4 cancer diagnosis and faces a regimen of treatments with no guarantee it will help.
God never promised Christians a pain-free life.
Writer Avery Foley, who holds a masters of arts in theological studies, wrote the following in an article: "One of the most common questions believers and unbelievers alike ask is why a loving and all-powerful God would allow bad things to happen. When many believers are asked this question, they freeze, not knowing what to say. Or they weakly reply, 'Well, we don't know why bad things happen, but we need to trust God.' But those of us who start with the right foundation, God's Word, have a solid answer that is based in the history of God's Word. But those who don't start with God's Word have a difficult time providing a satisfactory answer to this important and often emotionally charged question."
Foley points out we need to begin with Genesis, appropriate because the first words of this book say, "In the beginning, God created the heavens and the earth."