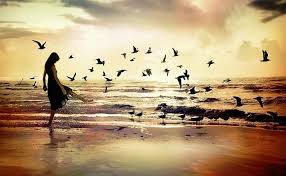 advancedlifeskills.com 
When a dear friend phoned me recently, she asked for prayer, specifically for her son-in-law and daughter who were preparing to travel out of the country for a family emergency. The sister of her son-in-law had been murdered. My friend was not only grieving this senseless crime, but she was concerned for the safety of her loved ones who would be entering a foreign country where the laws and customs are vastly different from our own.
The couple and their families have been in my daily prayers. My friend has also kept me updated on their situation.
We live in a fallen world where life sometimes makes no sense. We often question, "Why, God, why?" My heart aches when I read or hear of those who are battling diseases or when loved ones are taken from us too soon or when a tragedy takes the lives of an entire family, a group of people or a segment of the population.
We wonder why people make the choices they do. We question how a loving God could allow these things to happen, especially to those who have done no harm. We even question our faith sometimes.