"Now faith is the substance of things hoped for, the evidence of things not seen"—Hebrews 11:1 (NKJV).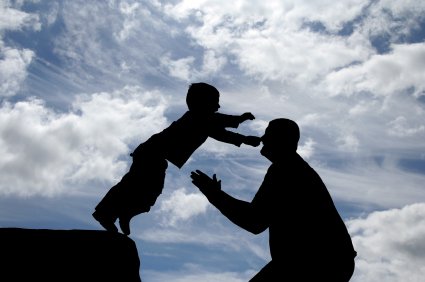 josephmattera.org
While comparing prices in the cereal aisle of a local store, I overheard two women discussing the state of our country—the bickering, the unrest, the demonstrations, the unknown. Their conversation revealed they are Christians. However, their faith in God wasn't evident.
Then, a few days later, I saw the following posted on a church marquee: "What does faith look like?"
Hebrews 11:1 gives an excellent definition of faith. It's substance. It's evidence. Faith is believing the Word of God and then acting upon it, in spite of how we feel or how things might appear, because of God's promises.
The substance and evidence God's Word says it is.
Pastor James MacDonald, Harvest Bible Chapel, says we can't embrace the realities of faith until we rid ourselves of faulty notions:
Faith is not a head-in-the-sand position. McDonald says, "It isn't denying, ignoring or hiding from the obvious or inevitable. It's not pretending something is real when deep down you really don't believe it. That's fear, not faith."  Fear is the opposite of faith. When we live in fear, we are living in denial of the hope that God will take care of us no matter what trials we face.
Faith is not anti-intellectual. Says MacDonald, "It's not a warm feeling that requires you to check your intellect at the door. That's feeling, not faith." It's so easy to let our feelings dictate our lives and forget what the Word says. Philippians 4:6-7 tells us to "be anxious in nothing, but in everything by prayer and supplication with thanksgiving let your requests be made known to God. And the peace of God which surpasses all comprehension will guard your hearts and minds in Christ Jesus."
Faith is not a shallow, positive mental attitude. MacDonald adds, "It's not a platitude to 'just follow your dreams.' Nor does faith ignore pain and embrace optimism, regardless of the evidence. That's foolishness, not faith." That's why regularly reading and studying scripture, attending church and fellowshipping with other believers is so important.