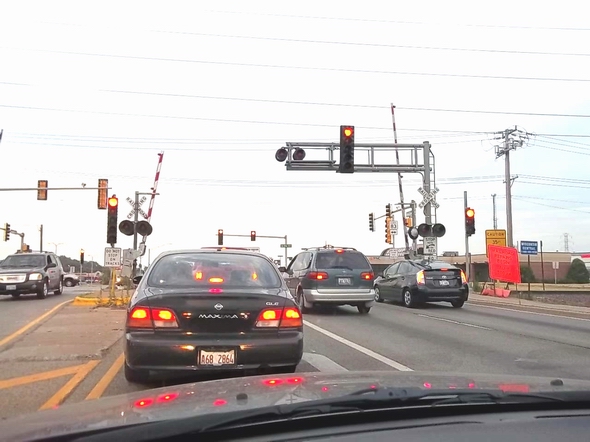 "…always giving thanks to God the Father for everything, in the name of our Lord Jesus Christ"—Ephesians 5:20(NIV).
Living in Claremore can be a challenge as well as a frustration. Everyone I've met has one complaint in common—the trains. I've lived here since 2005. Since then, I've discovered many side roads in my attempts to avoid them. However, since our city is divided into quarters by two railroad lines—the Burlington Northern Santa Fe and the Union Pacific Rail lines—it's almost impossible to go north or south, east or west and avoid them completely because the two intersect in the town's center. On a positive note, they're a good excuse when you're running late.
Interrupted schedules, as well as concerns about emergency vehicle crossings, have led to more than frustration in this community of approximately 19,032. I'm sure it's raised more blood pressure readings than standing in line at a speedy grocery checkout with someone in front of you who has much more in his cart than the allotted 10-20 items. My opinion? Most of us don't like to wait anywhere because we're always in a hurry.
One of our local residents, Brandon Irby, decided to view the train challenge in a positive way by posting this message on Instagram: "So here I am, stopped at another train, and here's my challenge to you. Upload a positive thought, with a photo or video with the hashtag #embracethetrain to Instagram or Facebook the next time you're stopped."
What a novel idea! What if we applied that to every area of our life that leaves us frustrated and angry? How much would it change your attitude? How might it change others around you if you embraced the frustration and anger by giving thanks—no matter what?