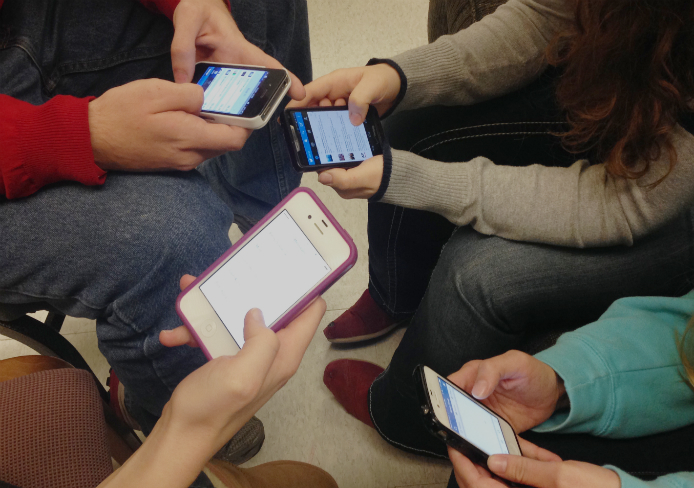 "And after the earthquake, there was a fire, but the Lord was not in the fire. And after the fire, there was the sound of a gentle whisper"— 1 Kings 19:12(TLB).
"I'd rather give up a kidney than my cell phone." This statement from a 16-year-old appeared in a 2010 online article about teenagers and technology. This girl is now 20 and I wonder if she still feels the same way about her phone.
Walk into any restaurant or other venue, including church, I might add, and you'll see, not only teenagers but adults glued to their cell phones. Whether it's texting, posting on Facebook or Instagram or surfing the web, technology via cell phones has taken over our lives. I'm guilty too. However, I do turn my phone off for church and put it on silent while I'm in meetings or focused on my writing projects. Also, if possible, I try to avoid messaging and answering calls when I'm seated across the table during a meal with others.
In a recent blog post, "Empty Pocket, Full Attention" Brady Goodwin wrote, "I sometimes leave the house without my phone—on purpose. (Gasp!)"
Continuing, Goodwin added, "Despite the annoyance of anyone who may try to reach me, for an hour or two each day, I willfully decide to do without the ability of immediate communication or information from the outside world. This means no Twitter, no Instagram, no Facebook, no Google, no texts and no push notifications alerting me of the latest breaking news or the game's score update. The only knowledge accessible to me is the knowledge I already possess."