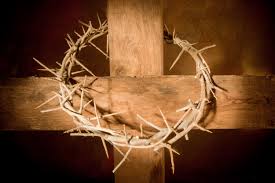 blogthechurch.wordpress.com
Why are you a Christian? Is it because your parents are Christians? Is it because of the church you attended as a child?
I began to ask myself these questions after I was confronted by a nonbeliever on a social media site. He said, "I bet you were raised by Christian parents who made you go to church."
Actually, although my parents were raised as Christians, they had drifted away from their faith. They didn't attend church by the time my sister and I were born. However, when my parents purchased a house in a new subdivision in Louisiana, my sister and I, alone, began to attend a small church down the block, along with other neighborhood children. Looking back as an adult, I know it was part of God's plan. I don't believe in coincidences.
I believe in an Almighty Creator of heaven and earth.
I've shared before that I drifted away from the church many times over a 40-year period. It wasn't until I was almost 50 that I became aware of the difference between religion and relationship—a relationship with our Heavenly Father through His Son, our Savior, Jesus Christ.
So, let me ask you, "Why are you a Christian?" If I were to answer that question, I would first share the wonderful things that God has done for me, in me and through me since I answered His calling on my life.