"Jesus said to them, 'You are truly my disciples if you live as I tell you to, and you will know the truth, and the truth will set you free'"—John 8:31-32 (TLB).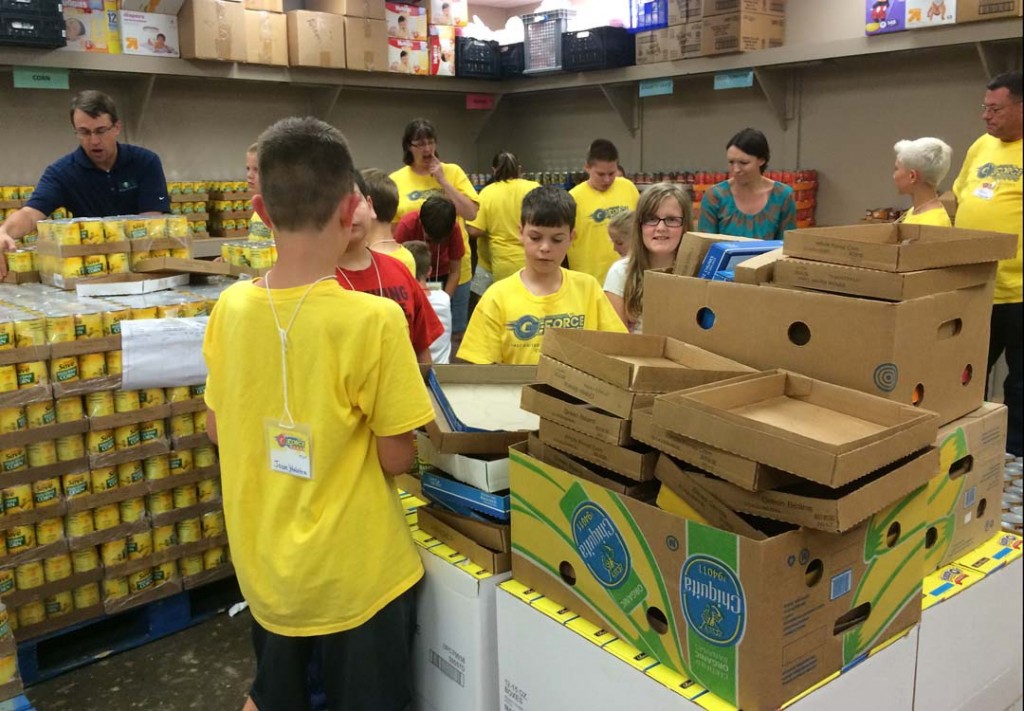 Five vehicles rolled away from Restore Hope Ministries in Tulsa on Friday, June 19. Filling three church buses and two large SUVs, almost 60 children and nine adults spent the morning learning about the ministry as well as helping to unload canned goods and stock shelves for the following week. The children were part of my church's VBS program with fifth and sixth graders dedicated to mission work during the five-day program.
Pastor Jeff Jaynes with Restore Hope shared the mission's goal to help restore families in financial crisis to economic and spiritual vitality. As he shared about their ministry, he gave statistics and facts about hunger in Oklahoma, our country and the world. Worldwide, one billion people don't know IF they are going to get another meal while 300,000 million Americans, or one in seven, don't know WHEN they are going to eat again. The same is true in Oklahoma with one in seven people not knowing when they will get their next meal. Almost half of those in Oklahoma who are hungry include households with children under age 18.
Maybe what we did today can help them in the future.
As Pastor Jaynes shared with the children about the plight of those who go hungry, he said, "People who have enough food don't realize how many are going hungry."
Referencing tithing in the Bible, Pastor Jaynes added, "If just the Christians in America put 10 percent in the offering plate each month, we could solve hunger today. If every one of us did what we are supposed to do, we could eradicate hunger."