"I am with you. I will watch over you everywhere you go"—Genesis 28:15(NIRV).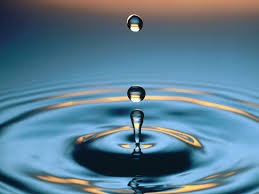 Almost 11 years ago, I took a giant leap of faith. I left a northeastern Oklahoma community where I'd lived since 1969—except for the times I'd gone away to college—to move to a larger town about 70 miles west. I left behind family and friendships formed over a 36-year period to a place where I knew very few people.
However, during the time I've lived in Rogers County, I've been blessed with a multitude of friends. Those friends have encouraged me, laughed and cried with me, prayed with and for me and stood by me during times of trouble. Even more importantly, being here has helped my faith grow. Through my church family and the people of faith God has placed in my path, my spiritual eyes have been opened to embrace what God can do in our lives when we place our trust in Him.
What does God ask of us?
I like what best-selling author and minister, Norman Vincent Peale said about faith. "Faith is the most powerful of all forces operating in humanity and when you have it in depth nothing can get you down."
However, it wasn't always that way for me. I'd only been in Claremore about a year when I yearned to return home. Prayer and the advice of wise individuals revealed to me I was here for a reason. Soon, I came to call this place home. I had no desire to return.