"He has saved us and called us to a holy life—not because of anything we have done but because of his own purpose and grace. This grace was given us in Christ Jesus before the beginning of time, but it has now been revealed through the appearing of our Savior, Christ Jesus,who has destroyed death and has brought life and immortality to light through the gospel"—2 Timothy 1: 9-10 (NIV).
Listening as a church member shared her story of loss, I was filled with compassion and a hope that comes from knowing Jesus. Mary, who gave birth to two children, has lost both of them.  Her daughter and her son were born premature. Her daughter, however, only survived eight weeks. Her son was 32-years-old when undetected heart problems claimed his life.
While many parents, including myself, can only imagine the pain of losing a child, Mary has experienced the loss of two, her only children. Although a day doesn't pass without her recalling the wonderful times she shared with her son, she is using his death to reach out to others who have also lost a child.
Mary misses her children, but she knows the purpose to which God has called her. To share her story and help bring healing to others, including her only grandson, who will never know his father, Mary's mission in life was born out of tragedy. Mary, however, also sees it as an opportunity to share Christ with others. She shares how her adult son received Christ as well as new joy and purpose in life. She shares photos of her grandson and talks about his mother, who has done a wonderful job of raising him, she adds.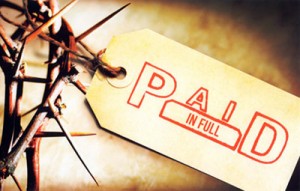 Another Mary lost a child, a grown son, a man who came to deliver us from sin. His Holy birth, His simple life, His ministry, His Crucifixion, were all part of God's plan. In 2 Corinthians 5:21, Paul says, "God made him who had no sin to be sin for us, so that in him we might become the righteousness of God."
On Palm Sunday, as Jesus fulfilled the prophecy revealed in Zechariah 9:9, He came riding into Jerusalem on a donkey. "See, your king comes to you,righteous and victorious, lowly and riding on a donkey,on a colt, the foal of a donkey."
Jesus didn't ride into town on a mighty steed. Instead, the Savior of the world arrived on a lowly donkey, an unbroken colt. Riding a donkey into Jerusalem during the Passover period might have appeared insignificant to those who were waving palm branches that day.
I like this John 12:13 translation, found in the "Complete Jewish Bible." "They took palm branches and went out to meet him, shouting, 'Deliver us! Blessed is he who comes in the name of Adonai, the King of Isra'el!'"
"Deliver us?" They were looking for a King, a flesh and blood man to sit on the throne of Israel. Instead, God sent our Redeemer so that we might be delivered from sin.
Have you accepted His deliverance?