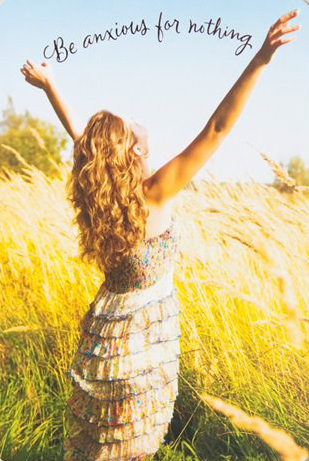 "Do not fear, for I am with you;
Do not anxiously look about you,
for I am your God.
I will strengthen you…
I will uphold you"—Isaiah 41:10 (NASB).
Depression affects about 19 million people in the United States every year. In the past, depression was a taboo subject. People didn't talk about it because of the stigma associated with the word. If someone had a "nervous breakdown," the family hid the truth from the prying eyes of the community.
Thankfully, today, depression is out in the open. Many of us have felt sad or alone at some point. However, when the sadness becomes overwhelming or lingers for a long time, it may be a sign of depression. Depression symptoms can include insomnia, anxiety, dismal mood, panic, thoughts of suicide, loss of energy/weight/joy/libido/love for life. It may conjure up images of people staring through a window at a drizzly day.
Depressive illness, which is a medical condition, isn't like that Monday-morning I-hate-to-go- back- to-work feeling. It's not the down-in-the-dumps feeling you have when your return from a vacation to find your house in disarray because your hot water pipes burst. Depression is a medical fact, like breaking a leg, only the broken part is in the chemical circuitry of your brain. Depression can affect people's ability to work, study, interact with others or take care of themselves. It can be caused by imbalances in brain chemistry but can also be triggered by stress, poor nutrition, physical illness, and personal loss as well as school or relationship difficulties. Healing doesn't happen overnight.
In my early 40s, I was diagnosed with depression, triggered by marital problems. My mother fought it most of her adult life. If you have a family history, an event can activate the depressive state. For me, healing required counseling and medication. However, one of the greatest tools to healing has been my prayer journal.
Writing down my thoughts in a letter to God has helped me to see how valuable I am. My self-worth took a nosedive in my 40s when my husband (at the time) wanted a divorce because he was attracted to another woman. The fact that the woman was 20 years his junior didn't help my self-esteem either.
I sought self-worth in other things, including an extreme weight loss and rigid exercise routine, shopping for new clothes because I'd lost 55 pounds, a complete makeover which included a new hair color and seeking approval from others.
Through prayer journaling, I have been able to unravel the reasons my marriage failed. I have also come to realize that God loves me for who I am. I don't have to prove anything to Him. As I have overcome my depression, He has replaced it with joy.  Psalm 30:11 says, "You turned my wailing into dancing; you removed my sackcloth and clothed me with joy."
The opposite of joy is sadness. However, it's hard to remain sad when your joy is found in the Lord.  Nehemiah 8:10 says, "Do not grieve, for the joy of the Lord is your strength."