"Therefore the Lord himself will give you a sign: The virgin will conceive and give birth to a son,and will call him Immanuel"–                   Isaiah 7:14 (NIV).
Has Christmas lost its meaning for you? Could it be the over commercialization that has led to Christmas décor vying for shelf space with Halloween costumes in September? What happened to Thanksgiving? In the rush to lure consumers to start shopping earlier each year, as evidenced by major stores opening on Thanksgiving Day, marketing strategists appear consumed with squeezing every last dime out of us to up their profits.
While I am not opposed to free enterprise, I am saddened by the materialism that pervades our country. One major chain even started running Christmas commercials several weeks before Halloween. If we allow ourselves to be caught in this flurry of consumerism, preparing to celebrate Christmas can lead to stress as our to-do-list begins to take over the season. You might just start asking, "Where is the joy in Christmas?"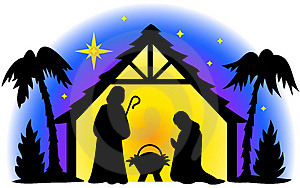 What if our focus changed from fancy parties and gift exchanges to the most wonderful celebration of all—the birth of our Lord Jesus? Elaborate plans? Not needed. Simplicity is the key to a joy-filled season.
Instead of being overwhelmed by mountains of additional tasks in an already busy world, we could choose to celebrate the babe born in a manger. His birth is a miracle. While we may not understand the mystery surrounding His arrival over 2,000 years ago, observing Jesus' birthday is a reminder of God's great love.
Instead of shopping until we drop, what if we assessed what we already have? I would hazard a guess that we all have more than enough. What if our more than enough became a blessing to someone in need?
When my sons were young, I can recall shopping for Angel Tree gifts. After they selected an angel from the tree set up in a local store, I allowed them to choose the presents for a child who might otherwise go without.
Another family tradition at Thanksgiving and Christmas included purchasing groceries for a family in need. While my sons may not have understood the importance of helping others when they were so young, I know it influenced them. Grown now, they continue to seek out opportunities to give to others.
Recently, my youngest son purchased breakfast at a doughnut shop for two young men in military uniforms. When I told him how proud I was of him, he replied, "I learned it from you, mom."
My oldest son recently helped to fulfill the wish of a young Texas boy with a terminal illness. Posting the 12-year-old's request for a gentle horse on Facebook, my son located the right horse at the right price—free. An outpouring of love from my son's connections on the social media website also led to the boy's receiving a saddle, bridles and spurs—everything he needs to be a cowboy.
Want to bring a new richness to this year's Christmas celebration? Try putting Christ at the center.
Coming soon: Carol's new book, "Sola Fide: by FAITH alone."