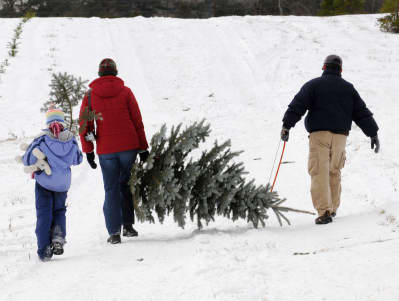 "But Mary treasured up all these things and pondered them in her

heart

"—Luke 2:19 (NIV).
An 87-year-old woman shares a pew with me each Sunday at church. Several weeks ago, Patti told me she almost didn't come to church that day. She was running later than usual because she had started going through a stack of Christmas cards and had lost track of the time. Like me, Patti usually arrives early.
As Patti went through the stack, she began thinking about her friends and the memories they had made. What's remarkable about her collection of cards is that she has been saving them since 1998, the year she moved from California to Oklahoma. Her collection, contained in a special holder, is designed just for that—saving Christmas cards. Each year, she has added to the collection. Instead of discarding the previous 16 years' worth of greeting cards, she has saved each one.
"I enjoyed looking through the cards some of which contained photos of my friends' children and grandchildren. They include graduation and wedding photos," she said. She didn't finish going through the collection before church that morning but admitted finishing the job when she returned home that day. "It was a real trip down memory lane—a real pleasure," she added.
When I recall Christmases past, my memories are not of gifts received but of those given, of seeing the delight on another's face because you found the perfect present to give. My memories include hunting for a Christmas tree in the woods with my family, discussing the merits of each one, finally agreeing on the one that fit our needs.