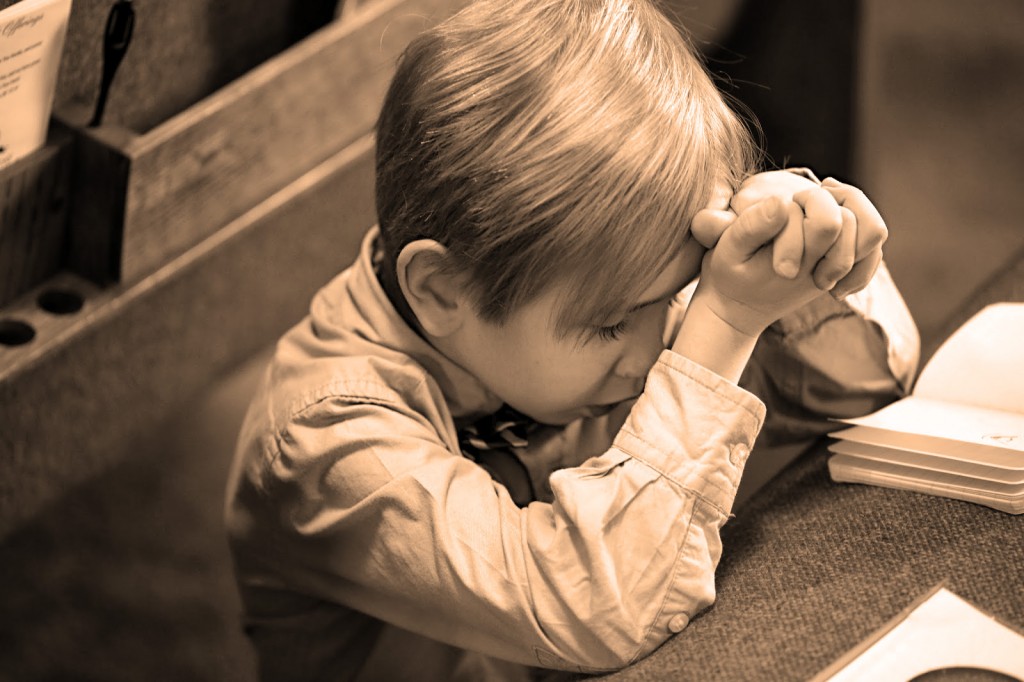 ". . .and a little child will lead them"–Isaiah 11:6 (NIV)
At a recent church service, a father came forward to be baptized. While our church is growing and we have new people coming forward almost weekly to be baptized or join our congregation, this particular Sunday was special. For the man who came forward was led by an 8-year-old child, his daughter, to make a public pronouncement of his faith and accept his new identity in Christ through the celebration of baptism.
It's not often that you see a child lead a parent to Christ. I heard sniffles around me in the congregation as teary-eyed adults were moved by the scene. I was one of them.
Searching the Internet for examples of children leading others to Christ, I came across a website with an archive of live radio broadcasts. The Christian site has a call-in radio program for listeners to ask questions concerning the Bible and their Christian faith. I was intrigued with one caller whose question concerned witnessing to parents.