"Jesus and his disciples came to a place called Gethsemane. Jesus said to them, 'Sit here while I pray.' He took Peter, James, and John along with him. He began to feel despair and was anxious. He said to them, 'I'm very sad. It's as if I'm dying. Stay here and keep alert'"—Mark 14:32-34 (CEB).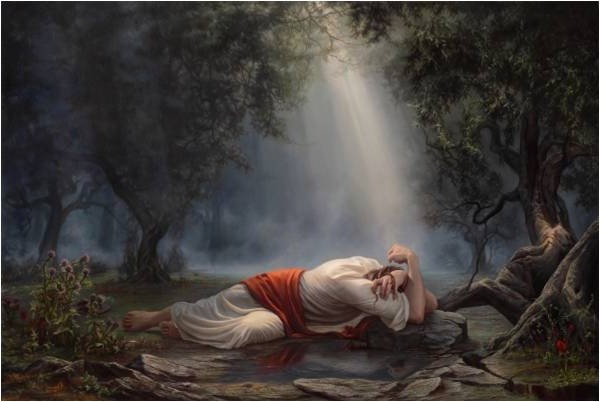 Distressed? Agitated? Afraid? Would you use these words to describe Jesus? Most of us would not. However, in Mark 14:32-34 above, we read that Jesus experienced emotions just like the rest of us.
I'm participating, along with other church members, in a 40-Day Lent study by Adam Hamilton. In Day 10 of Hamilton's 24 Hours That Changed the World: 40 Days of Reflection, he reminds us that Jesus was feeling what any human should feel when facing what He was going to face. "In Jesus Christ, God experienced anguish, sorrow, and suffering as human beings do."
In Hebrews 4:15-16, Paul wrote, "For we do not have a high priest unable to sympathize with our weaknesses, but, we have one who in every respect has been tested as we are, yet without sin. Let us therefore approach the throne of grace with boldness, so that we may receive mercy and find grace to help in time of need."
Have you ever been distressed, agitated or afraid? I have. I recall a time in February 2007 when I received a phone call from the wife of my oldest son. My son was being transported by Life Flight to a Tulsa hospital for an injury he'd sustained in an accident.
My son, who is what you would describe as a "horse whisperer," had been picking up a horse from a client when the animal spooked. Whirling around, the horse kicked, striking my son in the side of the face and knocking him unconscious. Thank the Lord, my son was not alone. A friend called 911.