"I have been crucified with Christ and I no longer live, but Christ lives in me. The life I now live in the body, I live by faith in the Son of God, who loved me and gave himself for me" Galatians 2:20(NIV).
While having lunch at a Chinese restaurant recently, I cracked open my fortune cookie and read the following: "The greatest gift is love."
Immediately, 1 Corinthians 13 came to mind. Aptly called the "love" chapter because it gives us a beautiful description of what Godly love is like, the passage is part of Paul's letter to the Corinthians.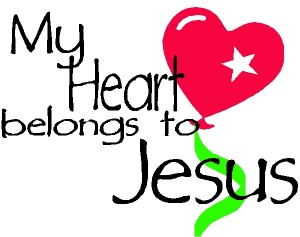 In this well-known chapter, Paul addresses the Corinthians, some of whom were seeking spiritual gifts to gain superior status. He reminds the church at Corinth that no matter which gift we have, if we are lacking in love, then in God's sight we are nothing. Paul adds that without love, the gift is tarnished and ineffectual in God's eyes.
Although she could not see or hear, Helen Keller learned about God from her teacher, Anne Sullivan. How do you tell someone about the Creator when they have never seen His creation? Taking Helen's hand, Anne placed it on her own throat and repeated the word, "God," until Helen understood. When she did, Helen said, "I always knew He was there, but I didn't know His name!"
Later, Helen began corresponding with Reverend Phillips Brooks. In one of her letters, Helen wrote to the Rev. Brooks, saying, "I have always known about God, even before I had any words. Even before I could call God anything, I knew He was there. I didn't know what it was."
Helen had no name for God, because she did not have a name for anything or anyone. However, in her darkness and isolation, she knew she was not alone. Someone was with her. She felt God's love. When Helen received the gift of language and heard about God, she said she already knew.
Thrilled by Helen's letter, Rev. Brooks said, "This was the God I knew, the God who would come to a lonely child, a frustrated and lonely little girl, and find a way to speak love to her without a word."
While research varies, some say that in an average day, we speak enough words to fill a book of 50-60 pages. If that's true, then in an average year, our words could fill at least 100 books of 200 pages each. Is it a good thing to say so much?
In Luke 6:45, Jesus says, "What you say flows from what is in your heart." What comes out of our mouths is what is in our hearts.
Before Jesus claimed my heart, I was not an effective witness for His glory. Words have the power to hurt or heal, and often, my words did not bring healing. However, "the life I now live in the body, I live by faith in the Son of God, who loved me and gave himself for me."
Have you allowed Jesus to claim your heart?
If Jesus has claimed your heart, would you please share your message with others, including me?