" Make sure that nobody pays back wrong for wrong, but always strive to do what is good for each other and for everyone else"—1 Thessalonians 5:15(NIV).
In a hurry at the speedy checkout lane, I was becoming impatient when a problem arose with the person checking out just ahead of me. She had swiped her credit card several times but it wouldn't work. The cashier wasn't having any luck getting it to work either so she called for help.
As I listened to the conversation, I learned the card she was using to pay for her two items was part of a government assistance program. Since it was several days before the end of the month, it dawned on me that the customer didn't realize she had used up her monthly allotment. She was going to put the items back when I felt a God nudge.
Reaching into my wallet, I pulled out cash and paid for the two items. The customer protested but I replied, "Please allow me to pay."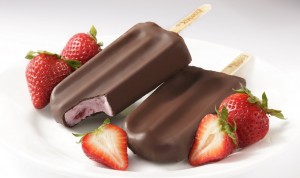 Now, here's where the story reveals the story behind the story. The woman was buying ice cream bars. In the past, my attitude would have been, "Well, she's on government assistance and she shouldn't be using the funds to buy ice cream."
Bear with me here. Notice, I said in the past. Yes, I was very judgmental before Jesus got ahold of me and I still struggle sometimes, but He's not through with me yet. Second, I had first encountered this woman almost five years earlier when she came to our church's front door ministry, seeking help with groceries and some of her past due bills. While we try to assist as many as possible, that particular day, we were out of funds to help with bills. However, we did supply her with food. I recalled her reaction when she learned we were out of funds. It wasn't pleasant. I realized that her response had affected my attitude toward her, especially when she started attending our church.
That day, as I stood in the checkout line, waiting impatiently for my turn, God showed me that it didn't matter what this woman was buying. I had an opportunity to be kind, and, you know what, I think I enjoyed it more than she probably enjoyed eating that ice cream.
Scottish author and theologian, Ian Maclaren said, "Let us be kind to one another, for most of us are fighting a hard battle." I know I was battling my impatience as I waited my turn to check out that day.
In a sermon titled, "What is Man?" Christian theologian John Wesley said, "You were born for nothing else. You live for nothing else. Your life is continued to you upon earth, for no other purpose than this, that you may know, love and serve God on earth, and enjoy Him to all eternity."
When we serve others, we are serving our Heavenly Father.  Be on the lookout for whom God wants you to serve today.
 What do you think? Do you seek to serve others? Leave a comment below.