"Therefore, there is now no condemnation for those who are in Christ Jesus,because through Christ Jesus the law of the Spirit who gives life has set you free from the law of sin and death. For what the law was powerless to do because it was weakened by the flesh, God did by sending his own Son in the likeness of sinful flesh to be a sin offering"—Romans 8:1-2 (NIV).
Hypocrites. Sinners. They warm the church pews each Sunday. They're not perfect, just forgiven. I'm one of them. I'm not where I want to be, but by God's grace, I'm not where I used to be.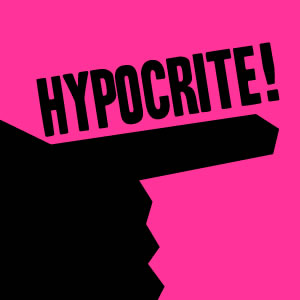 According to the "World English Dictionary," the word hypocrite has its origins from the Old French "ipocrite," via Late Latin, from Greek "hupokrites," or one who plays a part, a person who pretends to be what he is not. Yes, there are hypocrites in the church, people who play a role, who pretend to know Christ.
Before I came to know Jesus as my personal Savior, my identity was linked to the expectations of others. In the past, if someone had asked me, "Who are you?" I would have defined myself by my career. I might have also replied that I was someone's daughter or the mother of two sons. My identity was wrapped up in the roles I played, the positions I held and the awards I received. I was in my late 40s before I found freedom to be who God created me to be in Him.
Since rededicating my life to the Lord, in 2001, I have strived to live a life of intention, a purposeful life of discovering who I am in Christ. To accomplish this, one must do as Jesus told Nicodemus in John 3:3: "Very truly I tell you, no one can see the kingdom of God unless they are born again."
Today, as in Jesus' day, people still have a hard time grasping this eternal truth. We all have sinned and fall short of everything God intends us to be. None of us is perfect but "by one sacrifice He has made perfect forever those who are being made holy" (Hebrews 10:14).
We're not there yet. However, in spite of our imperfections, we strive to be faithful.
Jesus was faithful to death. Remember Good Friday?  A gruesome death. A perfect sacrifice. "For God so loved the world that He gave His one and only Son, that whoever believes in Him shall not perish but have eternal life."
When the Unknown Soldier was buried in Arlington, he was given the Congressional Medal of Honor and other decorations. However, when our Savior was laid to rest, he knew no pomp and ceremony. His only honor came from His Father who caused the earth to shake, the midday sun to become shrouded in darkness and who opened graves to let the dead walk.  A Roman centurion said, "Truly this man was the Son of God."
However, it didn't end with His death. Easter Sunday is coming. Have you accepted His perfect plan?