"Yours, O Lord, are the greatness, the power, the glory, the victory, and the majesty; for all that is in the heavens and on the earth is yours; yours is the kingdom, O Lord, and you are exalted as head above all" —1 Chronicles 29:11(NRSV).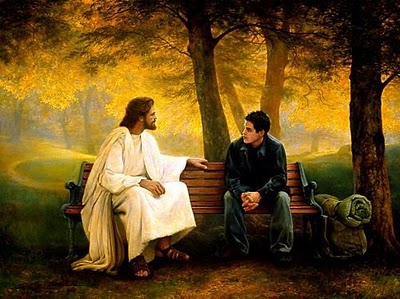 https://progressiveredneckpreacher.wordpress.com/
More than once I've said to friends, "I don't know how people make it through life without Jesus."
Since rededicating my life to Him almost 15 years ago, I've had my share of trouble. While having Jesus in your life doesn't exclude you from trials, you can bet He's by your side when those times come. And they will come in the form of financial, physical, emotional and relational struggles.
Evangelist Billy Graham once said, "Even the securest financial plan and the finest health coverage aren't enough to hold us steady when the challenges come. We need something more, something deeper and unshakeable, something that will see us through life's hard times."
So how is that working for you?
Before I had a personal relationship with my Savior and Lord, trials would send me into a tailspin. I'd rant, and then panic, before trying to find a solution. That's because I was relying on myself. I thought I had to solve everything on my own. My pride wouldn't let me admit I couldn't fix everything and everyone. It just doesn't work.