"This, then, is how you should pray: 'Our Father in heaven,
hallowed be your name…'"—Matthew 6:9(NIV).
 Letter writing seems to be a lost art. I can recall writing letters of recommendation for students when I taught high school. I always requested the name of the person to whom I needed to address the letter, if it were available. "To whom it many concern" seemed so impersonal.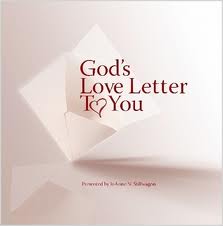 I thought about this phrase when we were discussing prayer and its role in our lives during a recent Sunday school discussion. Many people who know of God, but don't know Him personally, seldom turn to prayer unless it's an emergency. For those who do know Him personally, they don't address their prayers, "to whom it may concern."
In "Committed to Christ: Six Steps to a Generous Life," author Bob Crossman, says, "To grow toward a deeply devoted prayer life, one must pray."
We've made prayer complicated and difficult and it has somehow become lost, as Crossman says, "in all kinds of theological technicalities, liturgical formalities, and religious language."
If you have read and studied the Bible, you know that Jesus began each day in prayer. In Mark 1:35, he tells us, "Very early in the morning, while it was still dark, Jesus got up, left the house and went off to a solitary place, where he prayed."
Do you think Jesus' prayers to His Abba Father were elaborate? I doubt it. In Matthew 6, Jesus goes right to the heart of prayer when He says, "When you pray, do not use a lot of meaningless words, as the pagans do, who think that their gods will hear them because their prayers are long. Do not be like them."
In his book on prayer, Richard Foster says, "What I am trying to say is that God receives us just as we are and accepts our prayers just as they are. In the same way that a small child cannot draw a bad picture so a child of God cannot offer a bad prayer."
If we can't offer a bad prayer, why do so many Christians not pray? Here are some reasons (excuses) I came across and my replies:
"I don't have time." You must make time. It's a discipline, just like anything else—if you want it badly enough.
"God never answers my prayers anyway." God has answered more of my prayers than I ever thought possible. Praying and waiting requires patience and perseverance.
"I don't know how to pray." Prayer is simply a conversation with God. You also have to listen more than you speak.
"Why would God want to hear from me anyway?" Because you are His child, He wants to hear from you. He loves you so much He gave His only Son for you.
"If I pray, God might want me to change." Yes, He does. Prayer does that. It changes the one who prays.
We can come to God in simple prayer, knowing He hears our concerns. We don't have to pretend to be holy or pure, we just have to be authentic.
Don't forget to leave me a comment  below. Coming soon: Carol's new book, "Sola Fide: by FAITH alone."