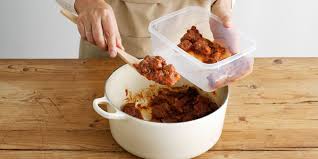 http://www.netdoctor.co.uk
Does your family moan when you serve leftovers or are they grateful for the meal placed before them? Maybe it depends on what you're serving.
In a recent "Upper Room" devotional, the author wrote, "I often serve my family leftovers to save myself a little time. The original meal is usually delicious. But when I serve the leftovers several days later, I sometimes feel that I haven't given my best."
The writer continued by comparing leftover food to serving herself spiritual leftovers as well. She doesn't always make time for God. He isn't her first priority. Like many, she says a quick thank-you each morning but doesn't take the time to appreciate the opportunities God offers her.
That love flows from the very heart of God.
The writer also admits she doesn't read God's Word each day.
"Just as physical food nourishes our bodies, God's Word is meant to feed our souls, and we are invited to receive it afresh each day," she adds.