Gulley-washing rains have plagued parts of the country during the past months, leaving a path of destruction behind in many areas. Lives have been lost and property has been destroyed due to the flooding.
Living close to the lake, I've seen the aftermath. My house is on higher ground but some of my neighbors have had to contend with rising water because their homes are lakefront property. One neighbor has even been fishing off his front deck, and a road running in front of his property is no longer passable.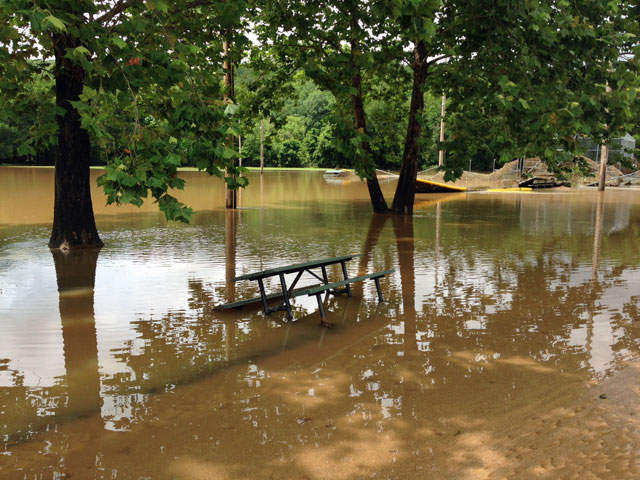 http://www.kshb.com
While on my daily walk through the neighborhood, I've watched as the rising waters have left the neighborhood lakeside picnic area unusable. The three concrete picnic tables and the large fire pit were swallowed by the rising lake levels.
When the rain abated for a week, the tops of the picnic tables came into view, as did part of the fire pit. The torrential rains returned and they disappeared once again. Now, as the water begins to recede, driftwood debris graces the shoreline. Some of the pieces are beautiful, even with the ugliness left behind.
While I contemplated the mess left behind by the storms, I thought about the trials we face in life. They come and go, just like the lake water levels rising and falling with our capricious weather.