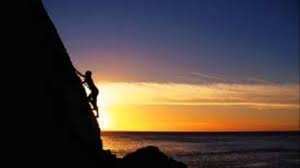 https://www.youtube.com
Today, I'm pressing on. It's Friday morning. I'm in my usual spot facing my computer screen. I've prayed, "God, please give me the words to reach the people You want me to reach."
When I began this journey, I had no idea I'd still be writing a weekly column almost 12 years later. I don't share this out of pride but out of humility. While I've always loved writing and reading, my post-retirement plans from a 30-year teaching career didn't include a weekly Christian column. But God had a better plan.
Recently, I was visiting with a fellow classmate. We both graduated from a rural Oklahoma high school in 1971. Like me, Duane doesn't see retirement as a time to sit and rust.
When I speak to groups, I always share with them something I learned from a man who is still going strong in his 90s. When I first met Jack, he was in his late 70s. Because of my relocation to a new community, I was attending a different church and was changing my membership.