"Do nothing from selfish ambition or conceit, but in humility count others more significant than yourselves.  Let each of you look not only to his own interests, but also to the interests of others. Have this mind among yourselves, which is yours in Christ Jesus, who, though he was in the form of God, did not count equality with God a thing to be grasped,  but emptied himself, by taking the form of a servant, being born in the likeness of men"— Philippians 2:3-7 (ESV).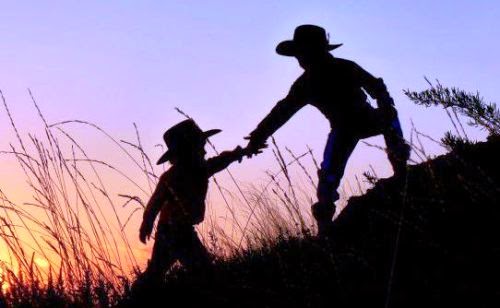 http://www.themiracleforest.com
Two recent conversations led me to think about the vast cultural and behavioral differences in the United States. One of the women resides in a northeastern state and was visiting her mother in Oklahoma. The other woman is a recent transplant from a western state.
During the first conversation, the woman who was visiting commented on the attitude differences between people in her community and this one. Her observations led to the conclusion that people in this state are friendlier, more helpful and more caring.
The second conversation mirrored the other woman's observations, adding specific incidents she had noticed. She noted the small courtesies, like holding the door open for a stranger in a public place and being made to feel welcome in her new community, including her new church family.
Later that week, I had the opportunity to visit with two older women who have always lived in this area. Their lives exemplify Philippians 2:3-4. Both are well-known for their giving, loving and humble spirits.