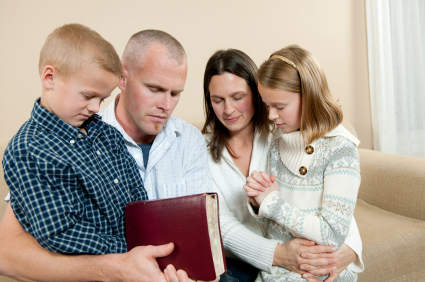 http://monicaboyer.com
My youngest grandson recently spent two days with me. Like his father, Cash is mischievous, loving to tease and play practical jokes on his Nana. However, like my other grandchildren, he has a serious side, especially when it comes to praying before meals. I love listening to their heartfelt innocent prayers, filling my heart with joy.
Cash has many role models of the faith. His parents, grandparents and great-grandparents have made it their mission to pass on the "glorious deeds of the Lord."
Cash will celebrate his eighth birthday this month. He never met my father who passed away two years before Cash was born. Like most of us whose loved ones are no longer present with us, we love to share our family history with the younger generation.
As I drove Cash home after his stay with me, we passed several semi-trucks. One of the many jobs my father held during his lifetime was as a truck driver. Anytime I pass a big rig on the highway, I am reminded of the stories my father shared. I had never mentioned my father's occupation to Cash. As I began to share some of the stories my father had told me, it struck me how important it is for Christian parents and grandparents to share the wonderful stories found in scripture, to pass on to the next generation the importance of living out our faith in a world that has drifted away from those values.