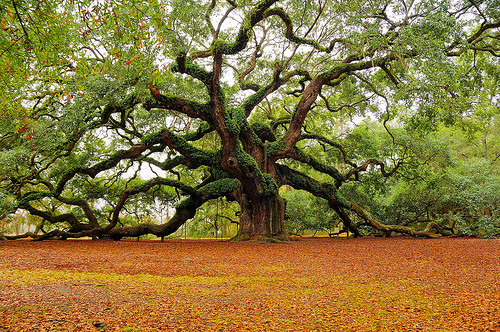 carolecgood.com
 My two oldest grandchildren, now 12 and 13, spent several days with me recently. Cheyenne is now taller than I am by almost two inches. Her brother, Brennan, is also catching up with my five foot plus three inches. I'm not getting any taller, but they are.
It's sometimes difficult to fathom how fast the years have gone. It seems just like yesterday that I was changing their diapers. While I miss those years, I'm enjoying this new season in life. Watching God at work in them and through them is a delight to this praying "Nana."
A friend's essay in a Christian writer's newsletter made me think about our time here on earth. Martha, who turned 60 recently, wrote, "Am I really that old?"
Then, she questioned herself. "What do I have to show for sixty years of living? What impact have I made on my world? Do I even have a legacy to leave? If I die tomorrow, what would be put on my gravestone?"
Like me, Martha may have another 30 years to live or we may die tomorrow. Neither of us cares about making a name for ourselves, but we want our children and grandchildren to know what it means to have a vibrant relationship with Jesus Christ. We want others to know the peace only God can give.
As Christian writers, we know the best way to leave a legacy is through our writing. Encouraging other writers in our group, she wrote, "I believe my heart, and yours too, is in the right place. But if we never get what's in our heart on paper or on the computer screen for our loved ones and the rest of the world to read, our gift will never see fruition.