"The whole earth is full of his glory"—Isaiah 6:3(KJV).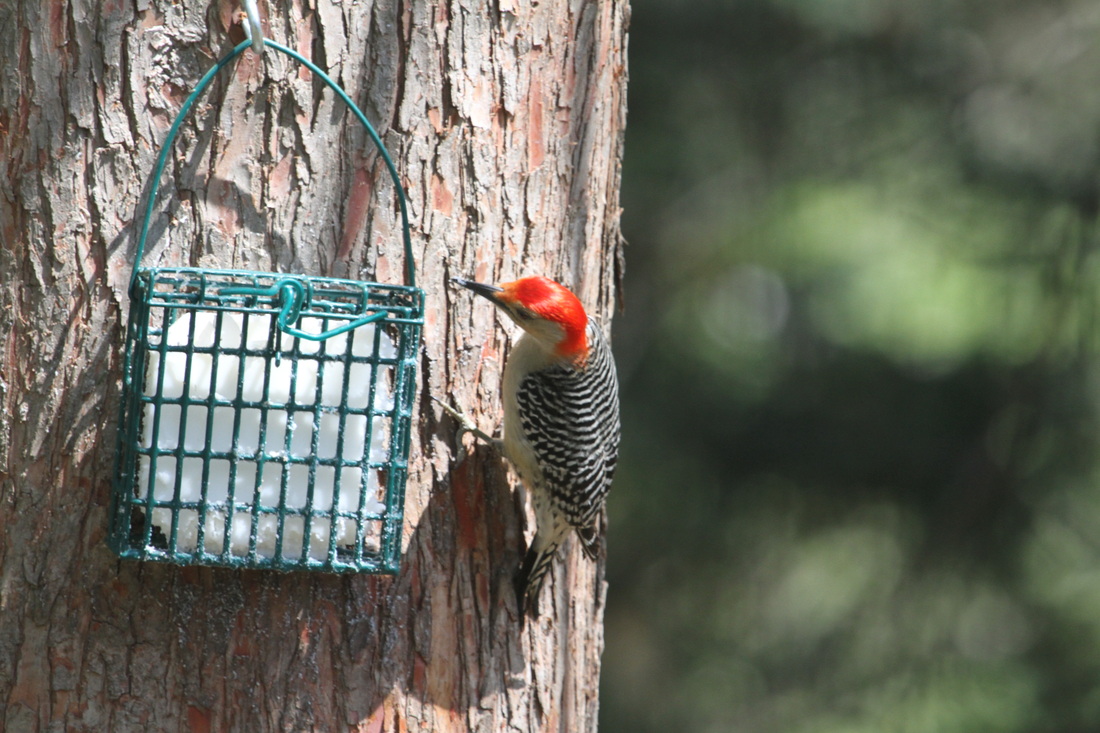 http://birdsintheyard.com
Listening as our associate pastor read the familiar words, I marveled anew at God's love for us. "In the beginning God created the heavens and the earth."
God didn't have to create anything. He didn't have to create the birds of the air or the flowers we love to pick or the other multitude of creatures and plants for our enjoyment. Just as He created us for His pleasure, He wanted us to enjoy and take care of His creation. Oh how we have failed—all of us. I take comfort, however, in the fact that He never fails us.
As I glanced out my kitchen window this morning, I was surprised by God. A large red-headed woodpecker was enjoying the suet at the feeders hanging on the edge of my deck. This beautiful creature, along with the various other birds that visit each day, are stunning. The variety in their size, shape and color leaves me breathless. How easy it would have been for God to make them all alike. How boring would that be? But, He didn't.
Clear distractions, focus on each moment.
God loved us so much that He went out of His way to create, to spend five days deliberately preparing a Creation He called "good." In today's world, it's sometime difficult to find the good in the midst of all the chaos.
A recent quote by an unknown author gave me pause. The author said, "The New Year is a time to learn to rely more heavily on the grace of God."
To do this, I've realized I have to let go of some things to make way for His work in my life. Here are some suggestions to help all of us unclutter our lives: