"But as for me and my household, we will serve the Lord"—Joshua 24:15 (NIV).
When my grandchildren spend time with me, you can bet I will find traces of their presence when I am cleaning up after they leave.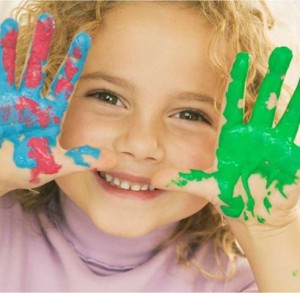 This week was no different when my three youngest grandchildren stayed with me overnight.
Playing outside in the sprinkler means dried grass tracked inside. Toys missed while picking up leads to the discovery of a Hot Wheels underneath the couch. Crumbs on the kitchen floor remind me of how much they enjoyed my home-cooked meal. Those crumbs are also a reminder of the prayers offered by the three before we eat. I am always amazed at the depth of the blessings they give when we bow our heads. Usually, one of my grandsons is the first one to pray. Their prayers gladden my heart because they are so thoughtful.
Currently, I am reading a book on prayer called "The Circle Maker: Praying Circles around Your Biggest Dreams and Greatest Fears," by Mark Batterson. The book is a "New York Times" bestseller by the lead pastor of National Community Church, and recognized as one of American's most innovative churches, in Washington, D.C.