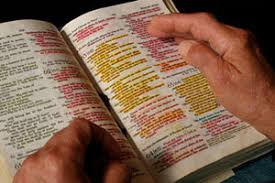 https://embracedbythelight.com
Ask anyone who knew Ray Wallis and they would tell you he was like King David, a man after God's own heart. I'd only known Ray a little over eight years. Our lives intersected when my youngest grandson was born in 2009. My grandson, Cash, is one of Ray's great grandsons.
Why would I compare Ray to King David? Paul tells us in Acts 13:22 why God chose David to become King. "I have found David son of Jesse, a man after my own heart; he will do everything I want him to do."
Yes, David was a terrible sinner. However, we can learn much about his character by reading the book of Psalms where his life was revealed for all to examine. David wasn't perfect. Neither was Ray. However, what he had in common with King David is what God desires for all of His children. His heart belonged to the Lord. Ray, like King David, had a burning desire to follow God's will and do what He had called him to do.
After battling cancer for almost three years, Ray went home to be with Jesus at the age of 86 on October 17. Even if you didn't know Ray personally, you could pick up his Bible and read the scriptures he had underlined to learn more about this man of great faith.