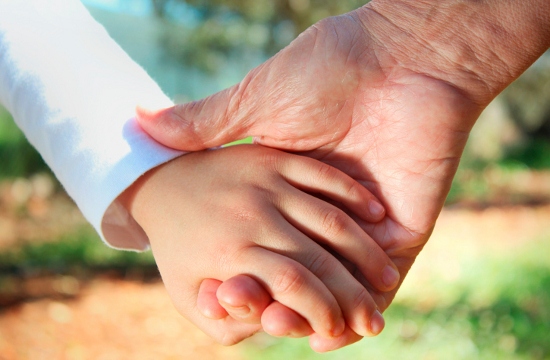 "They will still bear fruit in old age, they will stay fresh and green" Psalm 92:14 (NIV).
When my oldest son, who is now 37, was born, my mother put a bumper sticker on her car. The words on the sticker, "If we'd known how much fun grandkids were, we'd had them first," kind of hurt my feelings at the time. Then, when I became a grandmother in 2004, I understood what my mother meant. Grandchildren are a blessing as we grow older.
Recently, I attended a family funeral with my sons and grandchildren. The funeral was for a nephew, 32, who was killed in a car accident. He was the only biological child of his father. My nephew left behind a 12-year-old son who looks just like him. My heart ached, not only for the parents of my nephew, but for his son. I know the grandson will be a comfort to his grandparents in the coming days and years.
While attending the funeral, my 4-year-old grandson grew weary and wanted me to hold him. He fell asleep but awoke when a 12-minute video highlighting my nephew's life through photos was shown. As Cash watched the video, I told him about my nephew and said, "Do you know he was your second cousin and what happened to him?" Cash nodded, and then said, "He's in heaven with Jesus and Moses and the dinosaurs."