"I urge, then, first of all, that petitions, prayers, intercession and thanksgiving be made for all people— for kings and all those in authority, that we may live peaceful and quiet lives in all godliness and holiness" – I Timothy 2:1-2 (NIV).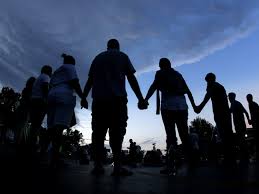 Unless you have no access to media, you know that the word "divisive" would best describe 2016. Lines were drawn. Anger increased and hate-filled words filled the airwaves and appeared on Internet sites. Christians were not exempt.
I don't want to dwell on the ugliness, but we, as Christians, need to seek unity, stand firm in our faith, show grace to those who do not and hold our leaders—at all levels—accountable. But even more important, there's one more thing we must do. We must pray for the wisdom and well-being of our elected leaders.
We can learn from the words found in Ezekiel 22:30. "I looked for someone among them who would build up the wall and stand before me in the gap on behalf of the land so I would not have to destroy it, but I found no one."
Prayer creates a revolutionary spin on the natural tendency
to resist or resent authority.
We are the ones who must stand in the gap for our leaders. We must lift up our nation with all its faults before the throne of God and pray that He continues to work in our midst.
 In "The Battle Plan for Prayer" by Stephen and Alex Kendrick, the authors write: "Since the influence of people in these positions can cause such a ripple effect, and because their various roles are fraught with hard choices and difficulty, the Bible commands us to pray for all those in leadership over us. (See 1 Timothy 2:1-2 above)