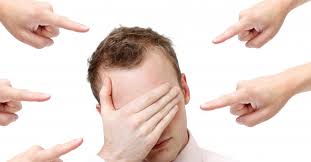 dietdetective.com 
Anger. Disbelief. Grief. Finger pointing. All responses to the February 14 shooting rampage at a Florida high school. Some reports say it's the 18th incident of gunfire at a school campus since the beginning of 2018. Regardless of the numbers, this week's column is meant to convict our hearts, including mine.
At this writing, 17 were killed in the rampage and another 13 were injured. Questions abound. Responses reported in and by the media, both traditional and socially, call for more gun control, more assistance for the mentally disturbed and higher levels of school security.
For 30 years, I was a public educator. Beginning my career in 1975, I was naïve enough to believe I could make a difference in all of my students' lives. Years later, I had a reality check. I couldn't save everyone; I couldn't meet every need. Still, I knew I should and could do what I could.
A 19-year-old has confessed to the most recent shooting rampage. News reports paint a picture of a disturbed young man. One of his former teachers said he was a quiet student, a loner. The students familiar with Nikolas Cruz were not surprised by his actions. His attorney has called him a "broken human being."