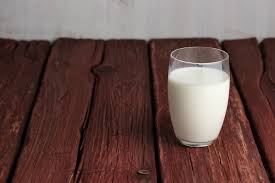 thoughtcatalog.com
On a spring day in Pennsylvania, a poor boy was selling goods to pay his way through school. The year was 1863, and the boy was going door-to-door to meet his goal. While traveling through the countryside, he became hungry. He only had a dime left, so he decided to ask for food at the next house.
However, he lost his nerve to ask the young woman who answered the door for a meal. Instead, he asked for a drink of water. Thinking he looked hungry, the woman brought him a large glass of milk.  After he slowly savored the nourishment, he asked her, "How much do I owe you?"
The young woman replied, "You don't owe me anything. Our mother taught us never to accept payment for a kindness."
The boy said, "Then, I thank you from the bottom of my heart."
As the young man walked away, he not only felt physically stronger, but his faith in God and man was strengthened also. He had been ready to give up.