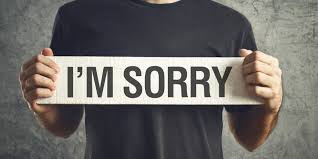 http://i.huffpost.com
Good Friday has passed, but Jesus' prayer on that fateful day should be taken to heart. One take-away from the day Jesus was crucified was His willingness to forgive those who persecuted Him.
Looking down from the cross on the Roman soldiers who were gambling for His clothing, Jesus said, "Father, forgive them; for they do not know what they are doing."
But it wasn't just the Roman soldiers He referred to during this distressing time. On either side of Jesus were two criminals who belittled Him. As the religious leaders mocked Him and the crowd jeered at Him, what did Jesus do? He prayed for them—a prayer of unmatched mercy and redeeming love. Even in His agony, Jesus' concern was not for Himself but for the forgiveness of His enemies.
Is there someone you need to forgive?
Did you know withholding forgiveness from someone who has wronged you does more harm to you than the one you refuse to forgive? Refusing to forgive not only weighs down the spirit, it can also affect your physical health. Whether it's a minor spat or long-held resentment toward another, unresolved conflict can go deeper than most realize, especially if it's a family member or friend.
Refusing to forgive ups your risk of high blood pressure, the risk of heart attack, sleep problems, increased pain and levels of anxiety, depression and stress. As we age, research reveals a greater increase in the connection to forgiveness and our health.