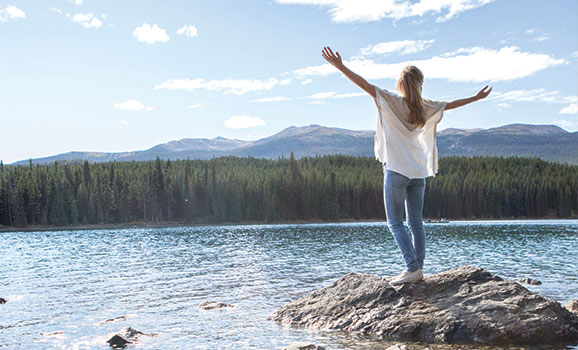 https://saddleback.com
Pulling up to the intercom to place my order at a fast food place, I noticed something amiss. Normally, the vehicles waiting in line would have pulled up a ramp to the window to pay for and pick up their meal. However, they were bypassing the usual route and parking next to the ramp.
Before I could figure out what was happening, the employee taking orders explained. "We have a problem with a car blocking the exit. You can still order and follow the line in front of you or come inside."
After placing my order, I drove forward where I could finally get a glimpse of the vehicle interfering with traffic. When I looked closer, I realized—and felt sorry for—the young man who had evidently tried to exit the ramp too soon, leaving his car straddling the concrete barrier to his right. I'm sure he was not only embarrassed, but his car was probably going to require some major work.
To minimize the delay, restaurant employees were scrambling outside to collect customers' payments and then returning with their orders. Even though their usual routine had been disrupted, they were taking the challenge in stride without complaint. They even apologized for the delay.
Have you ever had one of those days when everything that could go wrong does?  Maybe you've been moving forward, following God's directions, when you make a wrong turn. You wonder, "Where did I go wrong?"