"Now let me remind you, brothers, of what the Gospel really is, for it has not changed—it is the same Good News I preached to you before. You welcomed it then and still do now, for your faith is squarely built upon this wonderful message; and it is this Good News that saves you if you still firmly believe it, unless of course you never really believed it in the first place"—1 Corinthians 15:1-2(TLB).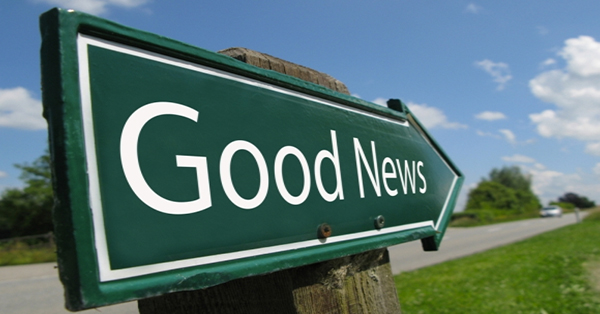 http://thepoisedlife.com
Tired of the negative news? Me too. You can't watch television, read a newspaper or peruse social media without being bombarded with bad news. Depressing news. Sad news. News that leaves us wondering why and how our world has become so dark.
Then, good news happens. A story on television, a newspaper article or a post on social media reminds us that there is still light in the world, a light that reflects the goodness still alive and well bringing hope to our weary souls and our heavy hearts.
Trust God where you cannot see Him.
At the heart of the gospel message is hope, hope of better days, a better future and a better life awaiting us once we leave this fallen world. Our hope is in Jesus Christ, not man. That is, if you ever believed it in the first place.
Even if we have believed and placed our hope in Him, our steps falter when we become weary and want to quit because we're overwhelmed with responsibilities. We take on too much. We're too busy. We don't have time to stop and listen for that still, small voice reassuring us, guiding us, speaking to our spirits and inviting us to take refuge in His arms.
His arms are where I long to be when I want to give up, when I am discouraged, when the bad news outweighs the good. Then, I remember His promises, His provision and His love. They never end.
Author John MacDuff wrote, "Trust God where you cannot see Him. Do not try to penetrate the cloud He brings over you; rather look to the bow that is on it. The mystery is God's; the promise is yours."
God may be a mystery but His promises never change. We must pick up His Holy Word and meditate on them each day to strengthen our faith and remind us we are not alone.
In Deuteronomy 31:8, we are reminded of His faithfulness: "The Lord himself goes before you and will be with you; He will never leave you nor forsake you. 'Do not be afraid; do not be discouraged.'"
His promises are Good News, the news that Jesus Christ has overcome the world. No matter what the headlines spout or what we read and hear, we can take heart, knowing that God never changes. His Word is still relevant today. We have to believe it, take it into our spirits and live free of the negativity.
To stay positive in a negative world, we must fill our minds with the good, the Good News of the gospel. Are you doing that?
I always love hearing from my readers. Please feel free to leave a comment below or email me at carol@carolaround.com.