I'd like to introduce my readers to Nancy Kay Grace, an author friend of mine, who has just launched her first book titled, The Grace Impact.  I hope you enjoy and will share her post with others.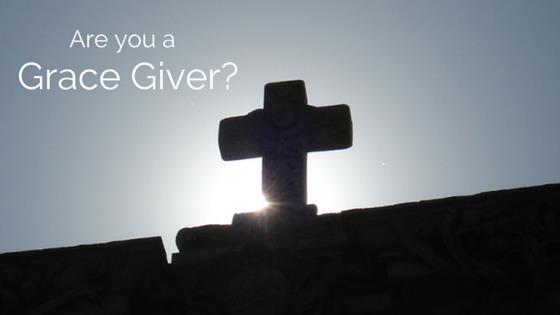 Once you have received the grace of God and forgiveness for your sins, what do you do with grace? In this segment from The Grace Impact (p.141-142), we are challenged to grow in the grace and knowledge of our Lord and share it with others.
"The grace of God launches us into a life of faith when we accept Christ as Lord. We grow in our faith by the power of the Holy Spirit. Jesus said, "I am the Vine, you are the branches. When you're joined with me and I with you, the relation intimate and organic, the harvest is sure to be abundant. Separated, you can't produce a thing. Anyone who separates from me is deadwood, gathered up and thrown in the bonfire." (John 15:5-7, The Message)⁠
Without the love of Jesus, joy and peace are shallow; patience, kindness, and goodness wear thin or wear out; faithfulness will turn into inconsistency; gentleness changes into harshness; and self-control diminishes. But when we position ourselves to depend upon the Lord, the fruit of His love develops in us. Gradually, the fruit of the Spirit becomes evident in our lives — love, joy, peace, patience, kindness, goodness, faithfulness, gentleness, and self-control. (Gal. 5:22-23a) The fruit matures so it can be given away and is shown when we extend the blessings of grace to others.
Unfortunately, we are sometimes stingy and withhold grace when we think someone is unworthy because of a wrongdoing. We cling to the offense instead of grasping for God's forgiveness. When the grace of God is absent, bitterness is born. The words of Hebrews 12:14-15 tell us, "Make every effort to live in peace with everyone and to be holy; without holiness no one will see the Lord. See to it that no one falls short of the grace of God and that no bitter root grows up to cause trouble and defile many."
When we hold onto bitterness, we neglect the impact of God's grace. Resentment and hostility increase bitterness until we can't see anything good in the situation or the people involved. Without grace, we judge others, label them, and let go of hope. Without grace, comparisons emerge that create unhealthy competition, and our relationships are crippled by unrealistic expectations.
Jesus gave us a new instruction — to love. "My command is this: Love each other as I have loved you." (John 15:12) He lived life as the ultimate grace-giver and invites us to walk in his footsteps.
A grace-giver lives moment by moment, in communion with Jesus. Through Him we can forgive others, even when it is difficult. Grace believes the best of people and draws it out of them. When we are aware of extending the grace of God through forgiveness, sin becomes the enemy, not people. The power of God's love fuels His grace in us."
Considering this, how can you be a grace giver to those around you—to your family, co-workers, and friends? What about the difficult people in your life? Only the grace of God, through the Holy Spirit, can help us be the light of Christ in our daily lives.
BIO:
Nancy Kay Grace is speaker and author who is captivated by God's grace and loves to share about embracing it in everyday life. She has contributed stories to several anthologies and published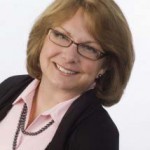 magazine articles. Nancy is married to her best friend, Rick, who is a senior pastor in northwest Arkansas. They have served the Lord for more that forty years, seeing His grace at work in many countries. Now they enjoy the stage of life with two married children and an increasing number of grandchildren. To learn more about her ministry, please visit http://www.nancykaygrace.com.
Nancy's devotional/ Bible study study book, The Grace Impact, is published through CrossRiver Media and released April 17.In a few months, Nancy will be hosting an online Bible study using The Grace Impact. If you are interested in more information about this opportunity, please sign up for her GraceNotes newsletter at http://www.nancykaygrace.com
Find Nancy on
Facebook: https://www.facebook.com/nancykaygrace?ref=hl
twitter: https://twitter.com/nancykaygrace
pinterest: https://www.pinterest.com/nancykaygrace/