"Be kind and compassionate to one another,forgiving each other, just as in Christ God forgave you" — Ephesians 4:32 (NIV).
Are you harboring a grudge? Angry with someone? Is bitterness holding you back from enjoying life? For years, I carried around bitterness and hurt. Until I learned to forgive, I was not free. I like this anonymous quote: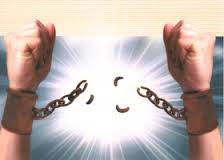 "When I forgave, I set a prisoner free. Then I realized the prisoner was me."
Dear Father,
I want to forgive those who have hurt me. I want to forgive myself for poor choices in the past. Please show me how to do this, Father.
Faith Step: Learn to forgive. Journal about those things that have led to your bitterness and anger. Now choose to forgive. Pour out your heart to the One who knows you better than you know yourself.