"There is a time for everything and a season for every activity under the heavens"—Ecclesiastes 3:1 (NIV)
While I was taking down and putting away Christmas decorations, I decided to rearrange my living room. I hadn't relocated some of the furniture—except to dust—since I moved into my current residence in June 2007. As I moved things around, including the décor, I would stop and assess the room as a whole, trying to determine if the new spot was as pleasing as the previous one.
My revamping didn't stop there. Inspired by the transformation of my living room, I began to purge my closets, drawers and rooms of those things taking up too much space. I packed items in a box to donate to our church garage sale for missions. Clothing I hadn't worn in a year was designated to a pile to give away to those I knew could use and appreciate them.
As I continued my mission of cleaning, tossing and rearranging, I discovered greeting cards given to me on different occasions by friends and family. I sorted through them, keeping the ones with special messages so I could return in the future to reread them and soak up their encouragement.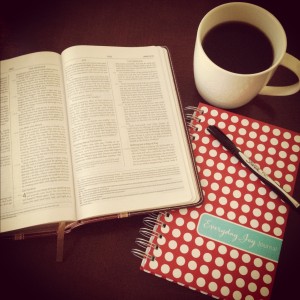 By now, several days into the New Year, most people have already made their resolutions while others chose not to make any or have already given up. Those who have stuck with it, including the ones who have resolved to get in shape, will probably need encouragement somewhere along the way this year.
The New Year is always a traditional time for us to resolve to make changes. However, as followers of Christ, we know His mercies are new each morning. That encouragement should help us realize we don't have to wait until January 1 each year to determine to do something new in our lives. If, after only a few weeks or a month, our resolve has diminished, that shouldn't stop us from starting anew the next day.
Like the Apostle Paul, we must press on, forgetting the past and our failures, and strive toward our goals. One of the most important goals we can undertake is to be more like Jesus. Can we do that without help? No, even with extraordinary effort we can't do it without the help of the Holy Spirit.
The Reverend Billy Graham once said, "Being a Christian is more than just an instantaneous conversion. It is a daily process whereby you grow to be more and more like Christ."
To grow more like Christ requires a plan. Just as we make resolutions to make changes in the New Year, we need a plan for spiritual growth. If you're not sure where to start, here are some steps you can take: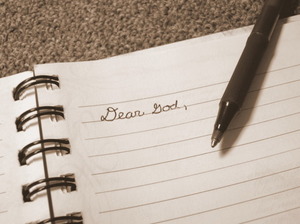 Start your day with God in

prayer

.
Read and study your

Bible

.
Memorize

scripture

.
Keep a prayer journal so you can trace your

growth

.
Any new endeavor requires time and commitment. As we celebrate a new year, choose whom you will serve.
I love hearing from my readers. Please leave a comment at the link that follows.