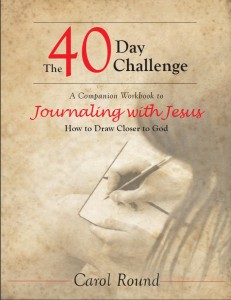 "Draw near to God and He will draw near to you"–James 4:8 (NKJV).
Are you as close to God as you want to be? Do you struggle with your prayer life? Do you ever wonder if God really hears your prayers? Do you ever doubt that God loves you?
If so, you are not alone. Even the great heroes of the Bible, like King David, struggled with insecurities. Many examples are found in His Word of people who poured out their pain, grief, confusion, anger, bitterness, depression, and sorrow to God. You are not the first to wrestle with your faith, nor will you be the last.
Lamentations 5:19 says, "You, O Lord, remain forever; your throne from generation to generation…Turn us back to you, O Lord, and we will be restored; renew our days as of old."
Prayer is not complicated. We make it that way. If after hearing an impressively spoken prayer by another you feel inadequate, join the crowd. Not everyone is gifted orally. However, your private prayers are between you and your heavenly Father and have nothing to do with word choice. It is about the heart connection you have with Him and your willingness to be open and honest with your Abba Father. Abba is the Aramaic word for father, used by Jesus and Paul to address God in a manner of personal intimacy.
In Prayer, A Heavenly Invitation, Max Lucado says, "Prayer is a window that God has placed in the walls of our world. Leave it shut and the world is a cold, dark house. Throw back the curtains and see His light. Open the window and hear His voice. Open the window of prayer and invoke the presence of God into your world."
Do you want more of God in your life? I hope you will join others as they take The 4o-Day Challenge. Click on the menu above and download your free ebook to get started. If you do take the challenge, please let me know by contacting me at carolaround@yahoo.com.