"Draw
near to

God

and He will draw near to you" – James 4:8 (NKJV).
 In today's technologically-connected society, networking has never been easier. I would hazard a guess that it began with the computer and then the Internet. However, we could probably trace it back to several earlier inventions like the telegraph and telephone. It really doesn't matter. However, the proliferation of

communication

devices now available to us can be overwhelming.
In fact, some of these new means of connecting can actually cause disconnect. Take, for example, email. According to the website, pingdom.com, there were 3.146 billion email accounts worldwide in 2011. Email is great for all kinds of reasons because it creates instant communication anywhere in the world as opposed to snail mail. However, for establishing

personal relationships

, it leaves much to be desired and miscommunication is always a problem when you can't see someone's expression and, once you hit the "send" button, you can't retrieve it.
Text messaging is another example. It's a great tool for instant communication. However,

miscommunication

arises when you send short, snappy answers. Without seeing the other person's body language, you can misinterpret the meaning.
What gives life meaning? A personal relationship with our

Abba Father

is the beginning of a meaningful, joy-filled life. He desires an intimate, authentic relationship with each of us. Sitting on a church pew, praying, singing and listening to a sermon every Sunday morning does not automatically translate into a deeper relationship with the One who desires a heart connection with us. While those things are part of our

spiritual growth

, spending quality time with Him each morning before our day gets hectic is the key to becoming a mature Christian.
Setting aside the first fruits of your day in Bible and devotional reading and journaling your prayers and thoughts to

God

is one of the best ways I know to grow in your faith. I began prayer journaling over 10 years ago, pouring out my heart to Him on the written page and it has led to a closer walk with Him. Why is it important to have a more intimate relationship with God? In

John 15:4

, Jesus tells us, "Remain in me, as I also remain in you. No branch can bear fruit by itself; it must remain in the vine. Neither can you bear fruit unless you remain in me."
Therefore, if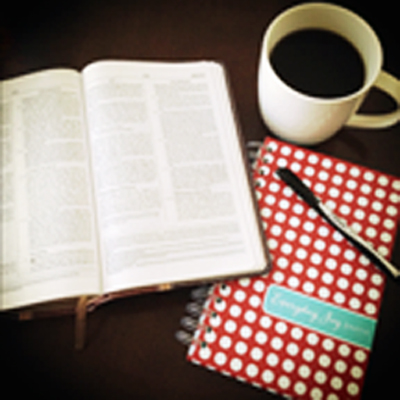 we want to bear fruit and lead others to understand the wonderful grace of God, we must abide in Him. Through an authentic relationship with God, we can have a deeper connection, which will translate into a more caring, natural communication with others.  While non-believers are often alienated by "

Christianese

," most can relate to the trials we all face in life. Sharing your personal journey borne through a healing relationship with Christ leads to real connections. However, we must first build a personal relationship with our Abba Father by spending quality time with Him in Bible study and

prayer journaling

. When you draw close to Him, He will draw closer to you.
(For more information, how-to's and inspiration about prayer journaling, go to www.journalingwithjesus.com)